Home
Welcoming Wellness to the Workplace
Basking in true mental wellness.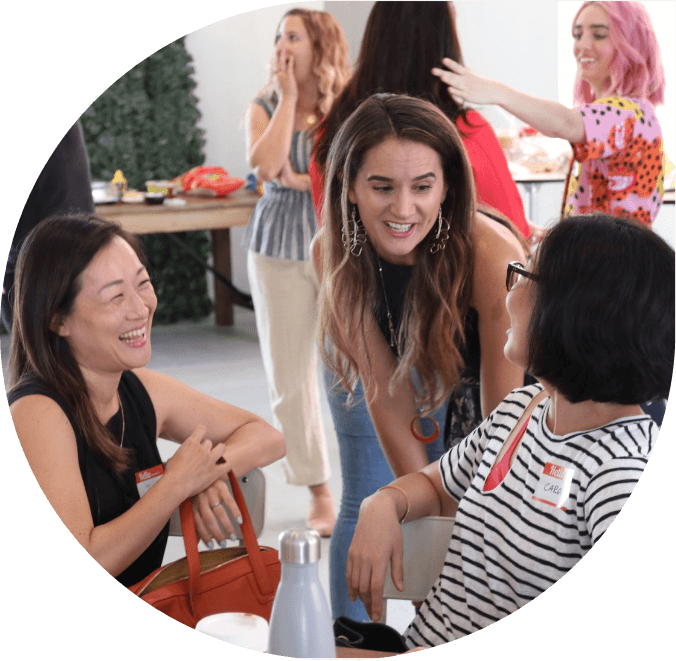 Well+being is the new employee engagement.
Human well+being is the secret to long-term business success, and cultivating an inclusive, balanced workplace is the first step to achieving this goal.
Bask and Being transforms exhausted, stressed employees into engaged teams that are courageous, healthy, and purpose-driven. This is backed by our tried and true, data-informed strategies. CEOs, SVPs, HR professionals, and rad leaders don't just hire us for results – they hire us to make a positive, long-lasting impact on their team and culture.
Supplying your organization with the tools to thrive.
Noting the Numbers
Data and insight into your team's health and how it connects to retention, inclusion, engagement, and overall performance.
Understanding the Science
Science-backed, field-tested group coaching for daring leaders and departments to improve the well+being of departments and individuals.
Taking Action
We translate your data into actionable projects and pilots that fit into an 18-36 month plan. We collaborate with your team to target the root of the burnout problem.
Choosing Change
Implementation and change management, because change is the only constant in business and in wellness.
Beyond the Burnout
Wellness workshops, keynotes, and informative introductions help leaders and teams move beyond the burnout and embrace better behaviors in the long-term.
We work with organizations looking to reduce burnout, improve retention, and measure the impact of legacy wellness programs. We promote the greatest impact and value for clients who check any or all of these boxes:
Your talented team is composed of highly specialized skill sets.
You know employee wellbeing, diversity, and inclusion are linked – but you want data and strategies that demonstrate it.
You're invested in coaching programs aimed at impacting employee mental health and ROI.
Your employees are not getting the most out of wellness tools, if they even have time to use them. And it's the company culture discouraging it to begin with.
You understand team well+being and business success are two sides of the same coin, and you're seeking a brilliant partner to help you integrate them.
Bask in your team's well+being journey.
Take a human-centric approach to an employee experience that embraces the mental wellness of your team and the best business decisions for your organization. Dare to be different and get started on your well-being journey.