Home
Sustainable Success For Humans and Businesses
Hi, we're Bask + Being.
We're coaches and consultants who help hard-working humans achieve success without sacrificing their souls or well-being. Plus, we help workplaces like Salesforce, Jacobs Engineering, and Kaiser Permanente build healthier cultures, too. Because everybody deserves to bask and be. (Get it? Bask + Being.)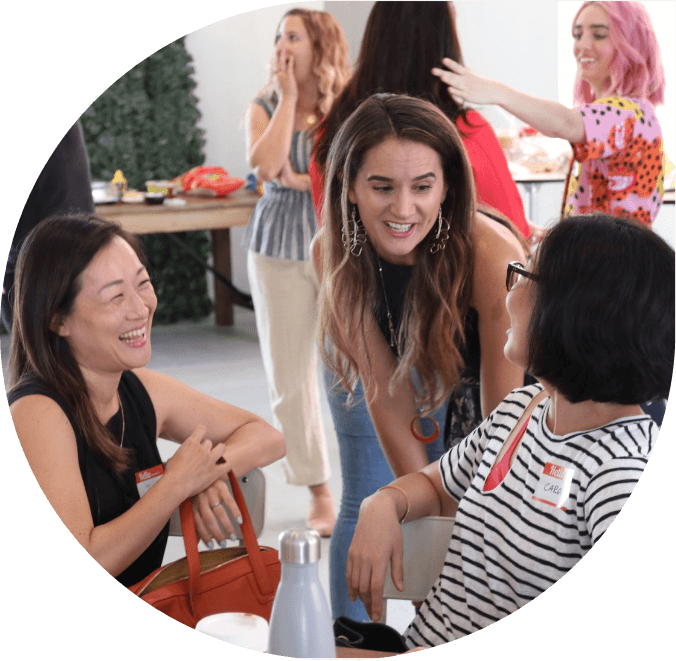 Well-being is the new employee engagement.
Taking care of your people isn't just the right thing to do. It's the strategic thing, too. Investing in well-being programs that create a healthier company culture improves retention, engagement, work quality, reputation, and productivity.
Your team's well-being is good for the bottom and top line.
Bask and Being transforms exhausted, stressed employees into engaged teams that are courageous, healthy, and purpose-driven. This is backed by our tried and true, data-informed strategies. CEOs, SVPs, HR professionals, and rad leaders don't just hire us for results – they hire us to make a positive, long-lasting impact on their team and culture.
Supplying you and your team with the tools to thrive.
Employee Well-being Surveys
Actionable insight into employee health, engagement, and productivity that turns your c-suites into wellness champions.
Burnout Prevention Coaching
Science-backed, field-tested group coaching for daring leaders and departments to improve employee well-being and performance.
Workplace Wellness Strategies
Walk the talk with play-by-play program plans that get employee well-being and business performance rowing in the same direction.
Culture Change Programs
Professional change managers implement your wellness strategy so you don't burnout internal volunteers and high-performers.
Wellness Workshops
Phone-free frameworks and tools that relieve stress and reduce burnout for busy teams. Delivered in an impactful 60-90 minute workshop, virtual or in-person.
We work with hard-workers, leaders, and organizations looking to reduce burnout, improve retention, and measure the impact of legacy wellness programs. We promote the greatest impact and value for clients who check any or all of these boxes:
Your talented team is composed of hard-workers and, or overachievers.
You know employee wellbeing, diversity, and inclusion are linked – but you want data and strategies that demonstrate it.
You're interested in coaching programs aimed at impacting employee mental health and well-being.
You can't get your people to use the wellness tools you've already invested in.
You want help telling a data-backed story about the link between employee well-being and business performance.
Crush your goals, not your soul.
Learn how to make stress suck less and banish burnout, for you and your team. Without sacrificing success.
Join us for a free training on what burnout is, how to tell if you (or your team) is there, and what to do about it! It's a low-risk way to take Bask + Being for a test drive. See you there?! (Fingers crossed.)