The Reset Deck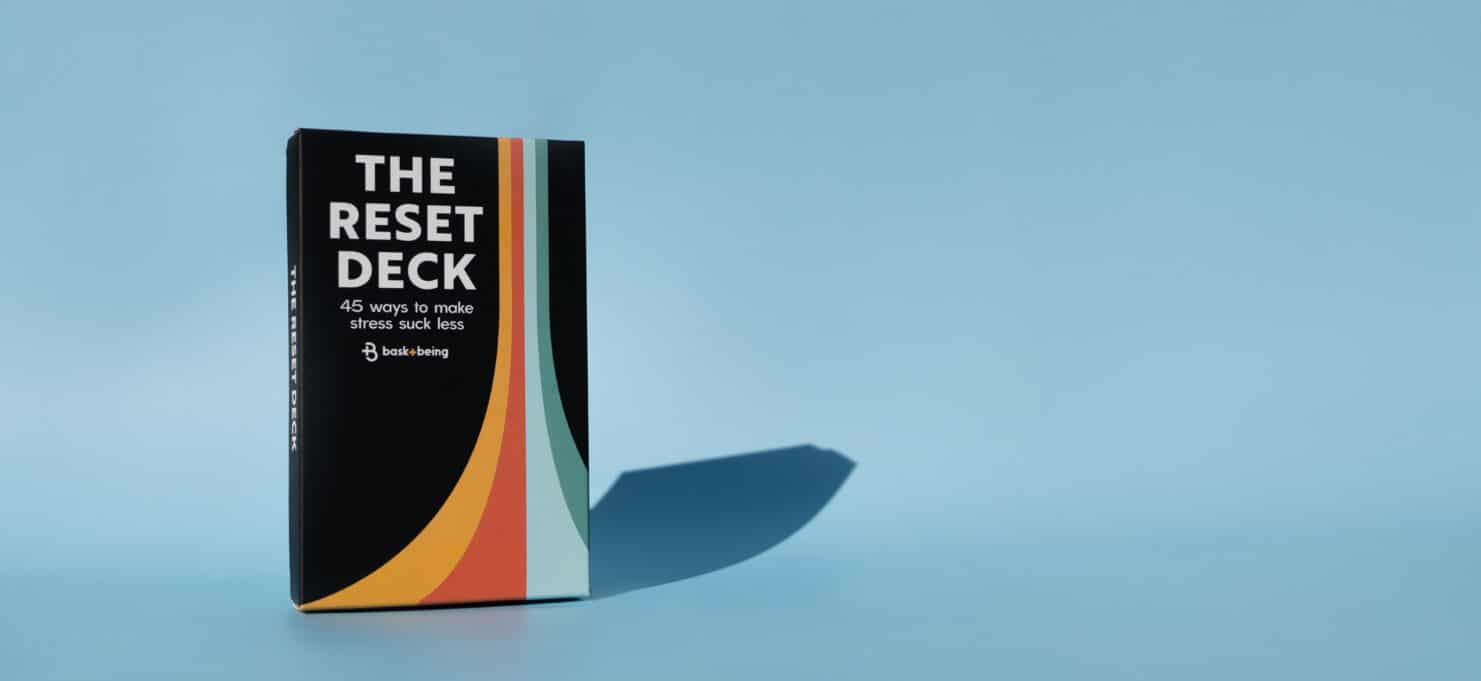 A mental health card game that is simple, fast, and fun.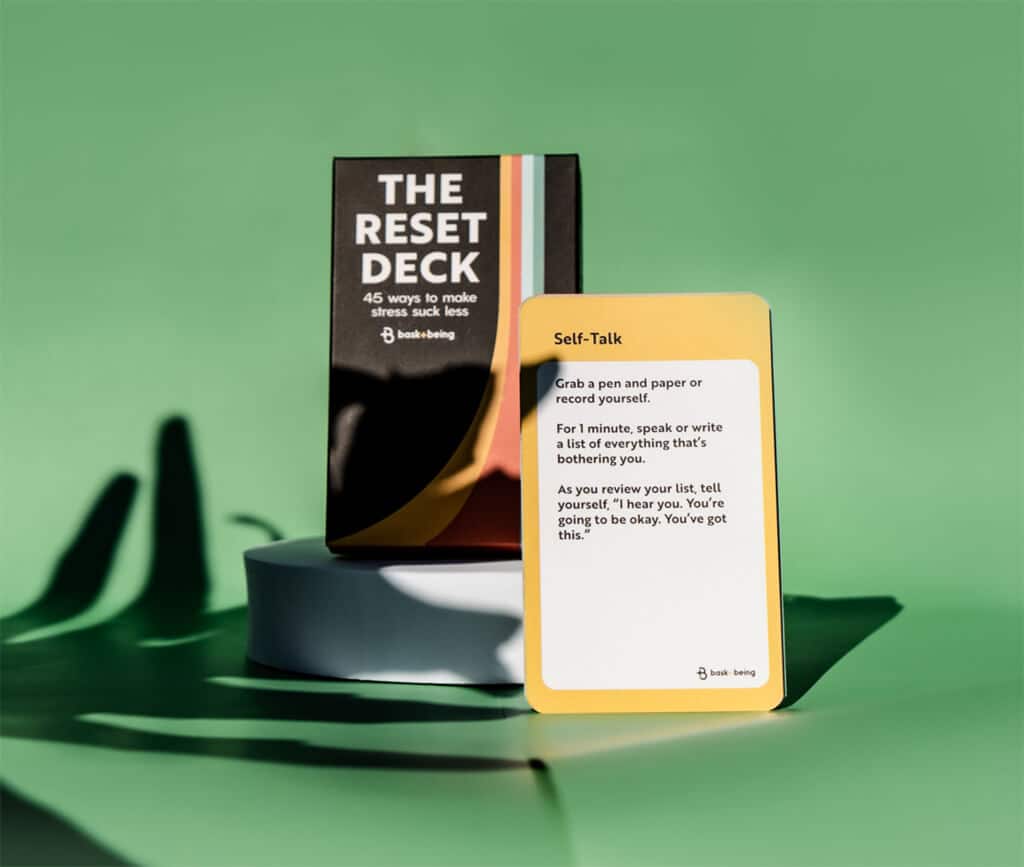 The Reset Deck
45 cards to make stress suck less—using your breath, body, or brain. Ready for some pocket-sized peace of mind?
The Reset Deck pulls exercises from therapy, breathwork, yoga, meditation, coaching, and our imaginations—because there's no one way to wellness.
$35.00
My four-year old handed me a card and said, 'Mommy, you need this.' He was right.
My students love it. They all want to pick the card of the day.
I have my team do a card at the beginning of meetings—at first it was weird—but now, everyone looks forward to it. It's a nice reprieve from back-to-back meetings.
The Reset Deck has been such an incredible tool for our 13 year old. We told them what it was and keep it right where the whole family can access it. This morning was a little chaotic and we noticed her paused... asked what she was doing and she had drawn a card for herself. Amazing! ❤ Thank you!"
I know taking care of my mental health is important, but I don't have time for therapy or meditation. I love The Reset Deck because it makes mindfulness convenient and fit-in-able to my busy schedule. Plus, I do them with my kids, which makes me feel like a good dad.
Good For You, and The Planet
Reset your mind while you reset the planet! Our decks are printed on recycled paper, with soy-based ink, by a family-owned business in Santa Fe, New Mexico, USA. We hope you'll keep The Reset Deck for life. But, if one day you no longer need them, please gift, resell, or recycle the deck.
For Every Body
No two nervous systems are the same. That's why, no matter what your abilities, we made sure there are cards that work for you.
Wallet-sized Peace of Mind
Mental health doesn't have to be long, complicated, and expensive. That's literally why we invented the deck. If $35 is outside of your budget, shoot an email to info@baskandbeing.com. We'll send you a discount code. Supporting your mental health shouldn't cost you your financial health.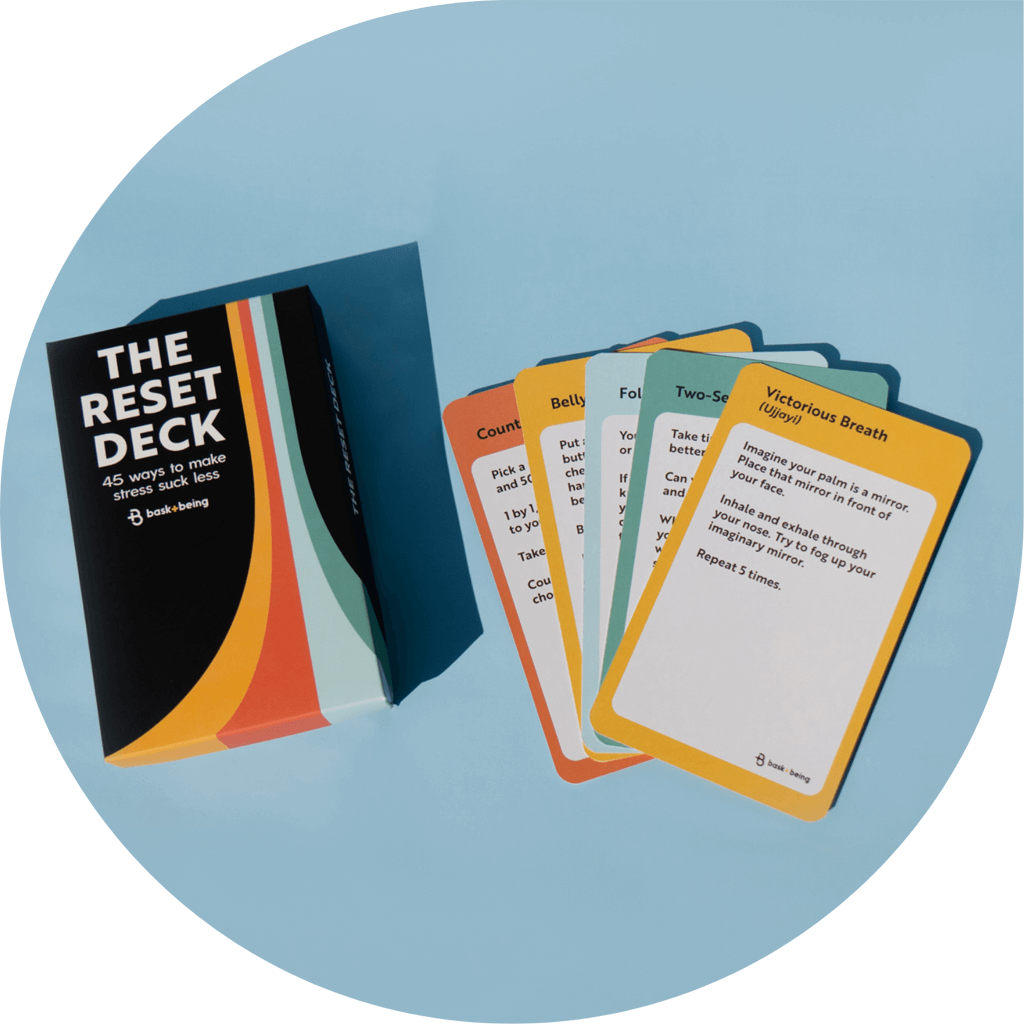 Sign up for our newsletter to get mental health tips, event invites, and freebies in your inbox.